Phil Hartman was an artist, comedian, screenwriter and vocal singer. He was born in 1948 and died in 1998.
At the age of ten, he moved with his family to the United States. He studied graphic design at the California State University, and as a graphic artist he made several covers and helped in the creation of the character Pee-Wee Herman.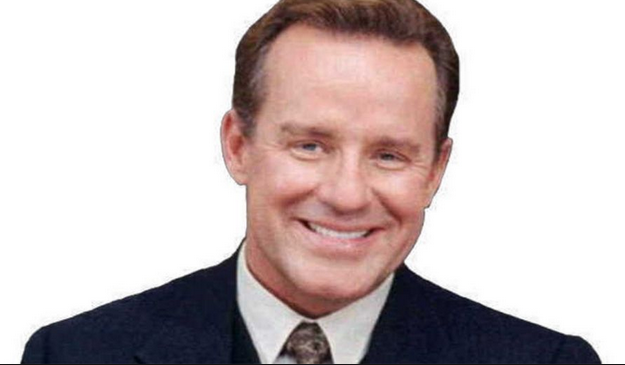 He became known on the screens when he was part of the cast of Saturday Nigth Live, where he performed fabulous imitations for eight seasons. His imitations were memorable among those who counted President Bill Clinton.
He was a great companion, always ready to help the other members of the cast. Thanks to his work on Saturday Night Live in 1989 they receive a Prime Time Emmy Award. In 1995
Phil Hartman
became Bill McNeal a foolish broadcaster on the News Radio program. By that time he was already lending his voice to the biggest and most popular animated series "The Simpsons" in roles like Lionel Hutz, Troy McClure, and a few others. I also participate in movies like The Gong Show Movie and Adventure Jumpin 'Jack Flash! Among other.
Personally, Phil Hartman married three times, in 1970 with Gretchen Lewis, a marriage that lasted until before 1982 when he married Lisa Strain, who did not work and divorced in 1985. And it is until 1987 that he marries Brynn Omdahl with whom he had two children. Brynn Omdahl had problems with the use of medication so their marriage was stormy. And it was in 1998 that he was shot to death in his home in Encino and he committed suicide a couple of hours later.
Phil Hartman was a great actor and comedian who even after death is still remembered and having successes. In 2012, Phil Hartman was included in the Walk of Fame of Canada, where he was a native, and in 2014, his name was put on the Hollywood Walk of Fame.